With more than half of 2022 in the books, Troutman Pepper's award-winning Construction Practice Group recaps some of the more major developments from the last year and looks ahead to what the remainder holds.
Infrastructure Bill Provides Opportunities for Hydroelectric Industry
On November 5, 2021, the U.S. House of Representatives passed the more than $1.2 trillion Infrastructure Investment and Jobs Act, also known as the bipartisan infrastructure framework (BIF). The BIF represents a core piece of President Biden's agenda and provides significant funding for infrastructure improvements in energy and water, including over $900 million in waterpower incentives for new and existing hydropower, pumped storage, and marine energy. Additional spending is provided for dam safety and removal.
Coal and Carbon Capture Provisions in the Inflation Reduction Act
The recently enacted Inflation Reduction Act (IRA) is expected to have significant impacts on the energy industry. The law includes approximately $369 billion in incentives for clean energy and climate-related program spending, including funding to encourage carbon capture, utilization, and storage (CCUS) projects. The IRA will substantially increase the amount and availability of tax credits for CCUS by raising the credit amounts for facilities that capture carbon for enhanced oil recovery or geological storage, allowing smaller facilities to claim credits, and permitting direct payments. These and other provisions of the IRA have the potential to dramatically impact how utilities and other businesses pursue emissions reduction efforts in coming years.
Inflation Reduction Act of 2022: Summary Chart
Navigating the Inflation Reduction Act of 2022: A Practical Guide
The Inflation Reduction Act of 2022 (IRA) will be a game changer for the energy industry. This guide focuses on those issues of particular significance to the energy industry; it is not intended to be comprehensive. Highlights include:
Constructlaw Blog Highlights:
International Arbitration Update
Construction and engineering disputes are perennially among the most common types of disputes managed by international arbitration institutions around the world. As a result, we regularly track and comment on events in the field of international arbitration to ensure our construction clients are kept abreast of developments that could affect their international projects.
Most recently, in June 2022, the U.S. Supreme Court released its highly anticipated decision in ZF Automotive US, Inc. v. Luxshare, Ltd. In its decision, the Court established that parties to most international arbitration proceedings seated outside of the United States could not avail themselves of broad U.S.-styled discovery under a peculiar U.S. statute known as 28 U.S.C. § 1782. In doing so, the Court overruled a number of lower court decisions that held that 28 U.S.C. § 1782 permitted parties to international arbitrations seated outside the United Stated to obtain broad discovery—including depositions and document exchange—even though those discovery tools may not otherwise be available in the international arbitration proceeding or the actual seat of the arbitration. These lower court decisions, in some ways, threatened to upend accepted discovery practices in international arbitration proceedings and uniquely expose U.S.-based entities to asymmetrical discovery obligations in connection with international disputes.
For more, check out our forthcoming article in Construction Law International (to be released in September 2022) summarizing the case and its implications for the construction industry.
Looking Ahead
We continue to follow key forces shaping the construction industry. While we expect employers will continue to grapple with the challenges of finding skilled labor, inflation, and higher material costs, demand will likely continue to be high because of the Biden administration's $1 trillion infrastructure bill last year.
Some key areas we are watching:
Skilled Labor Shortage
The skilled labor shortage in the construction industry persists. The shortage increases risks for owners and contractors: of contractor and subcontractor defaults and resultant delays; of cost overruns; and of construction defects arising from the use of unskilled labor.
Supply Chain
The construction industry had been particularly hard hit by global supply chain delays. Construction project participants can no longer rely on customary lead or float times to account for project delays, and they face business, legal, and financial challenges as a result.
Upcoming Programming
For decades, Troutman Pepper's multifaceted construction team has been quickly and effectively handling large, complex problems in a wide range of transactional, project management, and litigation matters. We are proud to counsel clients on some of the largest, most sophisticated construction projects in the world, and we are not aware of any firm that tries (and wins) more complex disputes than we do, in federal and state courts nationwide and arbitration forums domestic and international. You can learn more about our practice at troutman.com.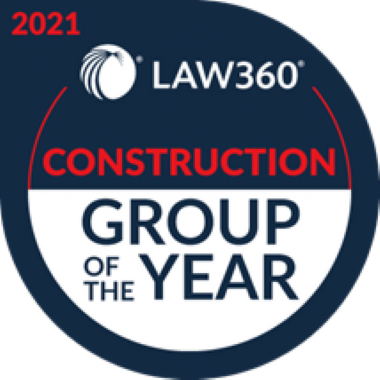 Construction Practice Group of the Year
— Law360
No. 2 Construction Law Firm in the United States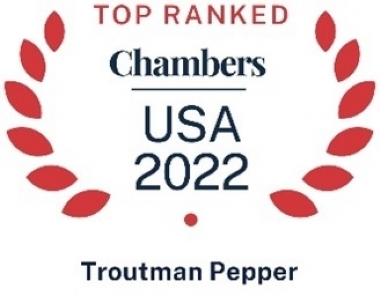 Nationally Ranked in Construction
11 Construction Attorneys Ranked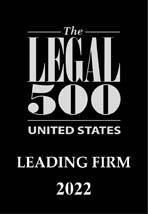 Ranked Nationally in Real Estate: Construction (including Construction Litigation)
—The Legal 500 United States 2022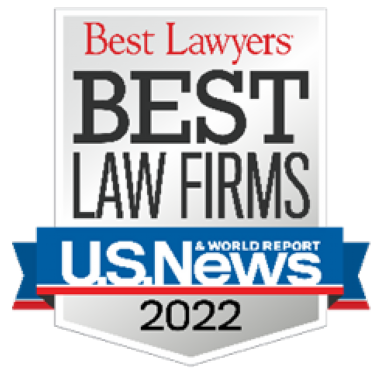 National Tier 1 Ranking in Construction Law
—U.S. News – Best Lawyers® "Best Law Firms" (2022)
15 Attorneys Recognized in Construction Law Category
—The Best Lawyers in America® (2023)
7 Attorneys Recognized in Construction Law Category
—Best Lawyers: Ones to Watch (2023)